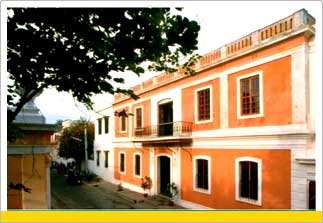 Famous for the Sri Aurobindo Ashram, Pondicherry offers you a rich heritage of people and culture from all over the world and all walks of life. The teachings of The Mother and Sri Aurobindo makes it an excellent avenue for spiritualists. Explore the possibilities of Mother's Dream in spiritualism at Auroville and meditate at the Matrimandir.
Hotel de L Orient, Pondicherry
Address:17 rue Romain Rolland
Pondicherry, India
Location:175 kms from Chennai railway station & 160 kms from Chennai air port.
With French architecture and luxurious rooms you can open the high glass windows and look out into the Tropical sun. The Creole cuisine served here is popular besides the multi cuisine restaurant. There is facility for doctor on call , safe deposit lockers and money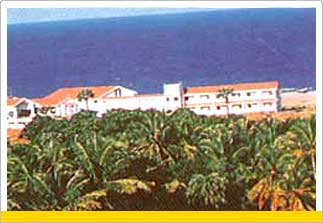 exchange
Hotel Pondicherry Ashok, Pondicherry
Address: Chinakaladet
Pondicherry, India
Location: 5 km from Auroville. 12 km form Pondicherry.
Offering 20 luxurious rooms, this 3 star beach resort is one of the few of its kind. The beach on one side and the lush green on the other offer a combination which is nothing short of solitude.
There is a multi cuisine restaurant and a bar-be-que joint as well to meet your dining needs. The other facilities include safe deposit lockers, sight seeing trips, doctor on call and a shopping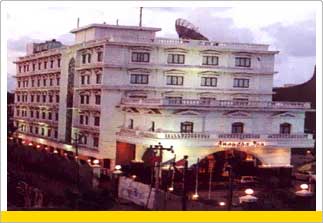 arcade.
Anandha Inn Hotel, Pondicherry
Address:154, S.V., Patel Nagar, Pondicherry-605001, U.T. of Pondicherry
Location: 135 km. from Anna International Airport (Chennai), 2 km. from Pondicherry Railway Station, 3 km. from Local Bus Stand.
Walkable distance to Sri Aurobindo Ashram, Beach and downtown, 15 mins. Drive to Auroville-International township, access from scenic East Coast Road.
The hotel offers 70 rooms which includes 4 suites. There are 3 banquet halls and 2 restaurants and one bar to meet all your dining needs. Besides there is a travel desk to meet your travel demands, a doctor on call and a business centre. For relaxation there is the beauty parlour and the health spa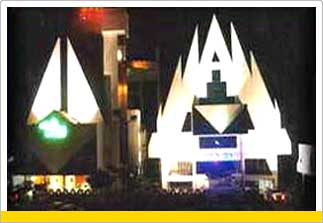 which offers ayurvedic massage.
Hotel Mass,Pondicherry
Address: 152, 154 Maraimalai Adigal Salai, Pondicherry - 605001
Located: 150 km. from Chennai Airport, 2 km. from Pondicherry Rly. Station, 300 mts.from Pondicherry Bus Stand.
This Government approved three star hotel has 110 rooms in all which includes 5 air conditioned suites. It has four restaurants and a bar to meet your dining needs. There is also a facility for holding banquets.